TATTOO FRIENDS AND VISITORS
We were very happy to have the "Horitoshi Tattoo Family" of Tokyo visit and tattoo at our studio for a week in October 1998 & April 2001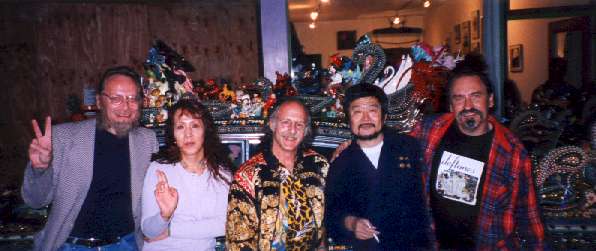 Bill Salmon Juni Salmon Larry Fuente Horitoshi Mr.G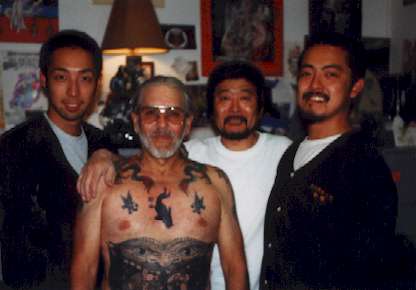 Daisuke Vernon Horitoshi Shinji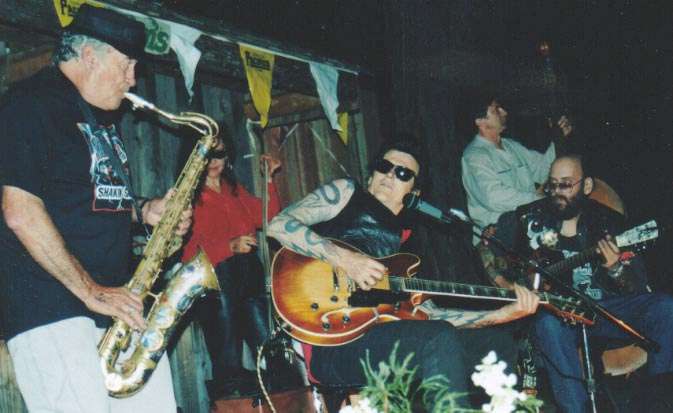 "SNACK SHACK SHUFFLE"
Johnny Kid, Baby Lee, Indiana Slim T.M.F.C#93, "Kaiser" Jim,
Uncle Mark T.M.F.C.#108
GREGG ALLMAN , CHRISTMAS 1992
Chi Cheng, bass player for the "Deftones", Adrianne & baby Gabe
DONATE TO ONELOVEFORCHI.COM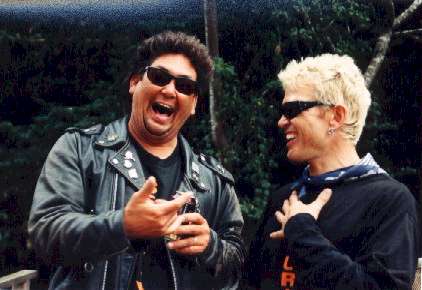 STEVE McGRATH & BILLY IDOL
MONA
"SAMMY HAGAR"
BASS PLAYER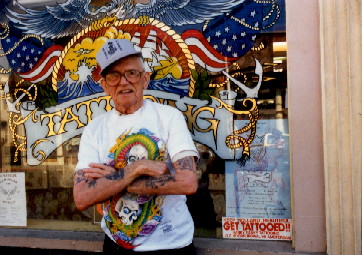 Swanny used to stop by our shop in the 1980's, on the way to the Tip Top Lounge for his daily drink. His tattoos were amazing! They where done while passing through the Panama Canal when it first opened in the early 1900's. His work was still easy to decipher and admire. At the time of this photo I believe he was 90 years old. Every tattoo on him looked like it was done exactly from Christian Warlich designs. Does any one know if Christian Warlich or an associate, worked in the Panama Canal at the beginning of WWI ?
---



Copyright Triangle Tattoo
Last revised: September 25, 2010