tattoo books for sale
by madame chinchilla
The Biography of Captain Don Leslie
" his life as a tattooed man, swordswallower, sideshow performer linked three centuries of circus and tattoo history"
"Mr. Circus Sideshow" tells of very unusual life in his own words...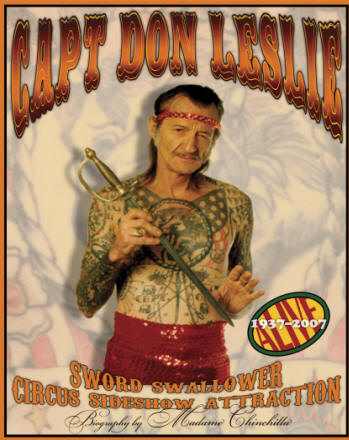 HOT OF THE PRESS!!! AUTOGRAPHED BY THE AUTHOR!
ORDER NOW! BEFORE WE SELL OUT OF COLLECTOR FIRST EDITION
---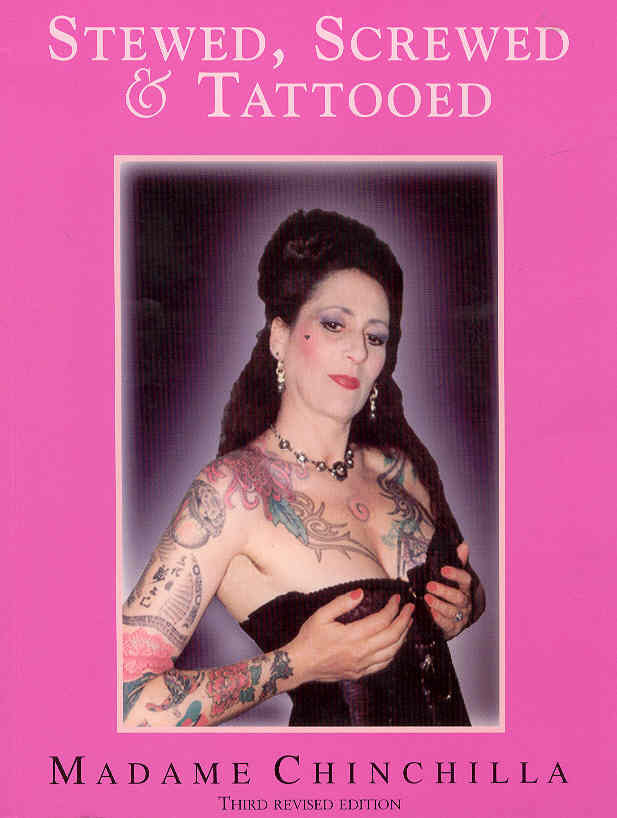 Stewed, Screwed & Tattooed (3rd revised edition)
"Stewed, Screwed and Tattooed was a great find in our search for complete, accurate and authoritative information on the wonderful world of tattoos. Madame Chinchilla's book is well-written & organized and a pleasure to read. It's a great way to discover the range and richness of this amazing form of body art–as well as the "colorful characters" who practice it.
Gregory M. Vogel ,Segment Producer, "Tattoo!" ABC/Kane Productions 7/22/98

---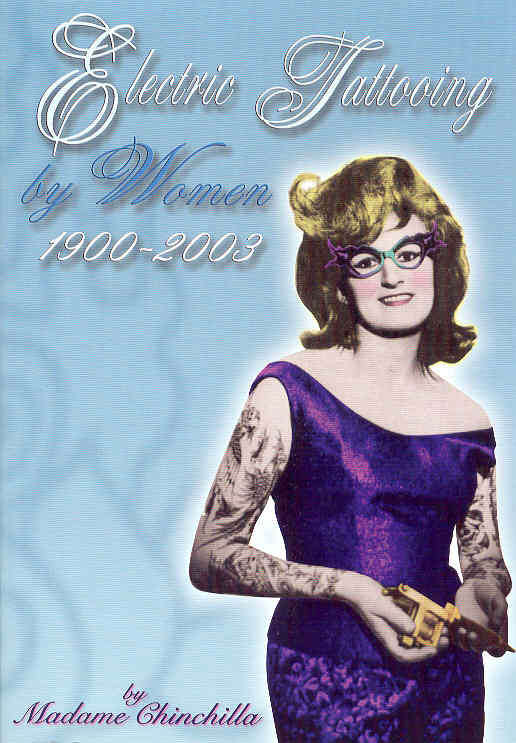 Electric Tattooing by Women 1900-2003
"This story of Women and the Invoking of the 'Tribal Ink' is a seductive pictorial accomplishment. Madame Chinchilla goes behind the 'Neon Tattoo Sign'...into the heart and lives of the 'Women Who Tattoo'.
'Electric Tattooing by Women' is a fascinating journey into an ancient ritual that traditionally was dominated by men and the women who dared to push ink!."
Elaina Proffitt
---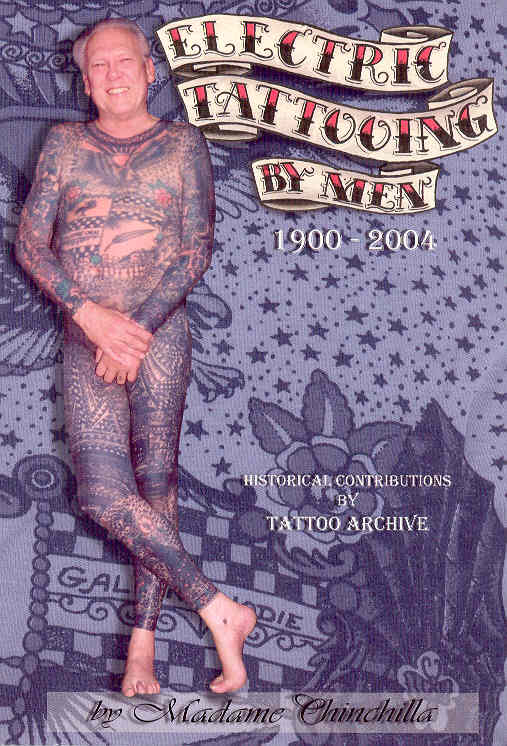 Electric Tattooing by Men 1900-2004
---