TRIANGLE TATTOO &MUSEUM

"ART WITH A PULSE"

BORDER=0 HEIGHT=60 WIDTH=>
---
Triangle Tattoo & Museum was founded in 1986 by tattooists Mr.G. and Madame Chinchilla It is one of only a few public museums in the world dedicated to the display of tattoo artifacts. Located in downtown Ft. Bragg, across from the Guest House Museum, the collection is fittingly housed in one of the town's original Victorian store fronts. Triangle Tattoo & Museum is open 7 days a week from noon till six P.M. All ages are welcome. Admission is free. School and personal tours are given upon request. Please call in advance.
Besides 25 years of tattooing, Mr. G and Madame Chinchilla, are experienced in radio-television interviews and PowerPoint lectures. Both are authors, having written several feature articles for newspapers, magazines, and four books on the subject of TATTOOS. They have appeared in movies, documentaries and television dramas as tattooed characters (themselves) or tattoo scene consultants.
Currently, they both tattoo on a regular schedule while also working into print their latest book. Their newest book is a biography on the life and times of the legendary Capt. Don Leslie who was one of the last of the old-time "Circus Tattooed Men" and a revered "Swordswallower". The book titled "CAPTAIN DON LESLIE-MR. SIDESHOW", will be available early this summer. Mr.G's articles and columns appear in "Skin & Ink" Magazine.
Contact Madame Chinchilla and Mr. G at:
Triangle Tattoo & Museum
356 B North Main Street, Fort Bragg, CA 95437
707-964-8814
101 Most Influential People in Tattoo (No. 17)—Mr. G and Madame Chinchilla
NEW!! HOT OFF THE PRESS!! "Biography of Capt. Don Leslie" by Madame Chinchilla



For more in-depth research, please visit our tireless friends at these fantastic sites: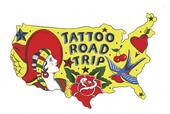 VANISHING TATTOO ON LINE MUSEUM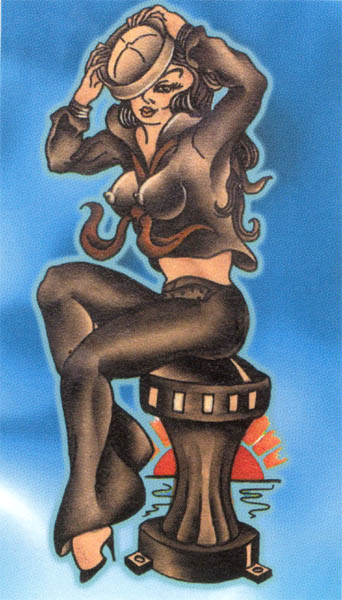 ---
Last Updated on 11/18/14 by Triangle Tattoo & Museum Isadore Press